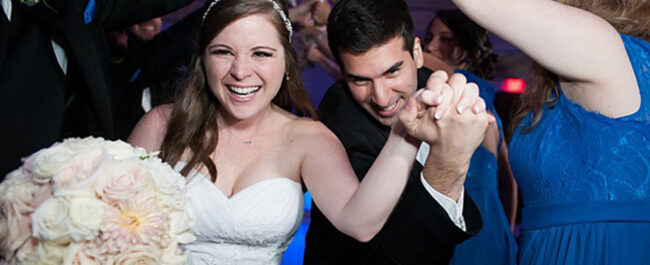 Did you know that of all the major event expenses, the most important factor in making or breaking your party typically falls at the bottom of the list? prices for limos, florists, photographers, and even event decor each typically exceed the total cost you will spend on a dj. we understand that these expenses add up quickly and you may want to cut corners on spending where possible. we firmly believe that the heart and soul of your event, the entertainment, is not the item to cut.
The total equipment cost set up by a professional dj at a single event can range between $5,000-$50,000. you read that correctly! there are of course some djs who are just starting out who will bring entry level equipment – we are talking professionals here. the better the gear, the higher the quality production you and your guests will experience. for more on equipment, check out our post 'equipment matters'.
Planning is the most under-rated skill a dj possesses and often the most overlooked. most people do not realize how much time and effort goes into an event before your dj arrives to the venue. we often spend weeks and sometimes months preparing and planning for an event. this ensures that everything goes as smoothly and perfectly as possible when it comes time to perform and party.
Experience is quite necessary for the dj you will be asking to come and provide exceptional service for you on one of the most important days of your life. like any other job, there are first year djs, as well as those who have made a 20+ year career out of entertaining. it is expected that those with more experience will be more costly, and that cost will certainly reflect that experience come show time.
Multiple Service options such as dj booths, lighting or sound systems are another important category that distinguish price point. does your dj have one option, or many? acquiring these different options, storing them in between uses, and learning how to use each service on a professional level give you, the client, the freedom to think outside the box on how to make your event stand out.
In the tri-state area, most professional djs are able to provide a respectable and exceptional day of entertainment for rates in the $2500-$3500 range for weddings, and the $700-1,000 range for non-wedding events. only you can know what your budget can handle. if you find a dj available for $500 or less, you may have found a diamond in the rough, but we recommend you prepare to lower your expectations on the level of service you will receive. we hope you found this information helpful in your planning, and sincerely wish you the time of your life at your event!