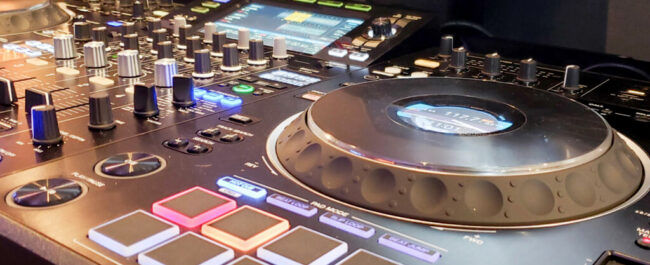 If you ask most DJs about the importance of equipment quality, you will commonly hear "our clients don't care about our gear". Let's face it, you will most likely throw very few events that require a DJ in your lifetime and it makes sense that as you glance into an industry that you most likely know little about, the above assessment is often times true. Like most things in life, we do not really put much thought into things that we do not frequently deal with and DJ equipment falls into that category for most.
One of the reasons the N.I.C. team works so well together and our past clients love our services, is that we are high-end geeks. That's right; we simply love quality electronics. We refuse to go by that sad, common DJ mindset referenced above and instead only work with the most reliable, best sounding, and best-looking equipment on the market today. We upgrade our gear every season to stay current and take sincere pride in watching your guests check out our lights up close or complement our sound quality – it happens often. If it isn't broken, that doesn't mean it still "works".
From the build and design quality of our DJ and photo booths that complement your well-though-out venue décor, to the rock-solid microphones we hand your guests of honor to toast you with, we take pride in setting the standard for our clients on what professional DJ equipment should look like and perform like. We know our equipment specs in and out and most importantly, how to use it all professionally. Ever heard a mic squeal or drop out on a word or sentence at an event? Witness a toast you could not really hear from your seat? Distorted speakers while you tried to enjoy a dance set or even worse, speakers so loud and harsh they hurt your ears? A tiny slide show on a faded screen you had to squint to see? Dance floor lights blinding grandma at the back table instead of hitting the dance floor? Sure we could get by with a cheaper speaker brand, the more affordable no-name turntables, or the off-brand light fixtures with less control, but would you want to settle for that one of the most important and well-thought-out days of your life?
Whether you book with us or choose another company for your big event, ask them to tell you about the gear they use, why they use it, and why it's best for you and your specific event. Always remember, "hope is not a plan".